De Monnik Dranken nieuwe importeur van Glengoyne en Smokehead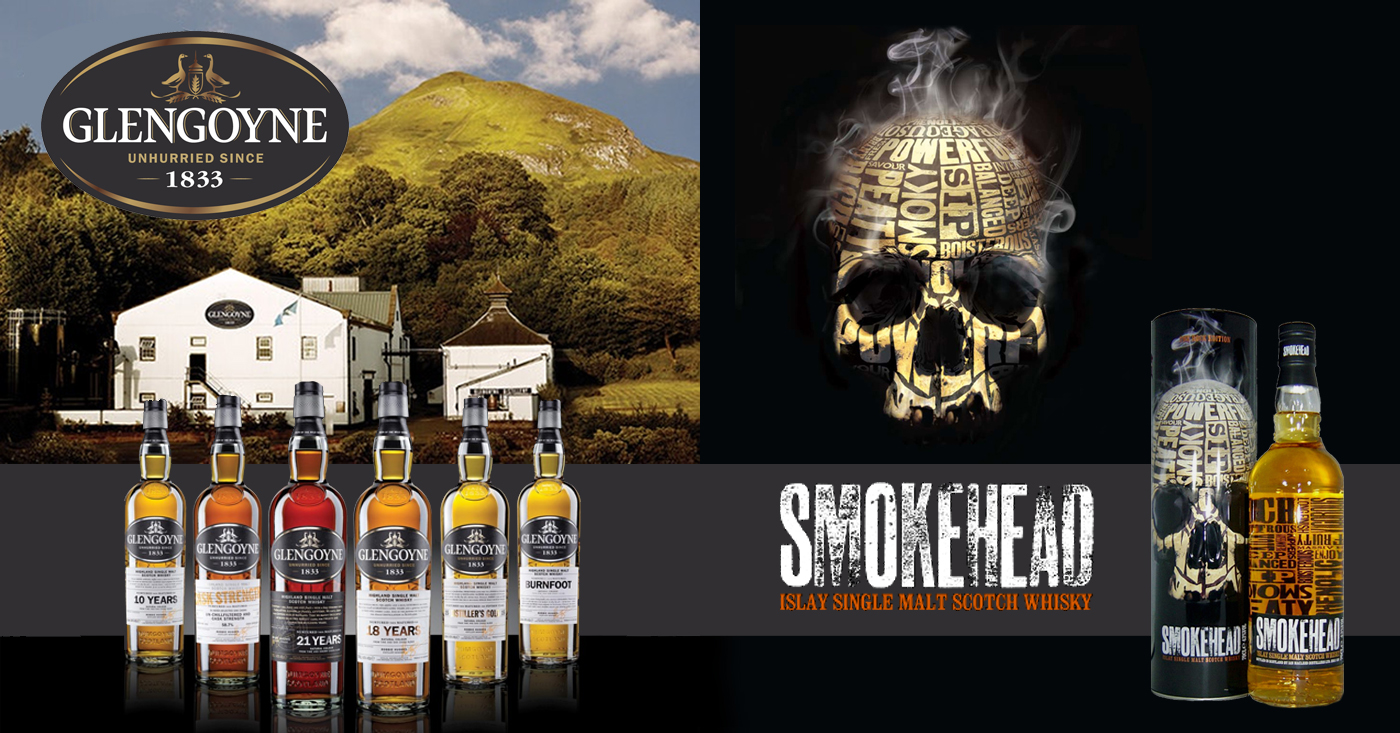 De Monnik Dranken nieuwe importeur van Glengoyne en Smokehead
Per 1 januari 2018 is De Monnik Dranken de nieuwe importeur van Glengoyne Highland Single Malt Whisky en Smokehead Islay Single Malt Scotch Whisky. We zijn verheugd dat we deze twee unieke Scotch Single Malt whisky merken kunnen toevoegen aan onze portfolio. Lees hieronder het officiële persbericht:
Ian Macleod Distillers Ltd Appoints New Dutch Distributor De Monnik Dranken for Glengoyne and Smokehead Ian Macleod Distillers today announces its continued partnership with De Monnik Dranken as the new distributor for Glengoyne Highland Single Malt and Smokehead Islay Single Malt Scotch Whiskies in the Netherlands, with effect from 1 January 2018.
De Monnik, a family-owned business since 1918, is an esteemed beverage wholesaler and brand building importer that is based in Oldenzaal, The Netherlands.
Stuart Thompson, Area Director for Europe said: "Following on from the beginning of our cooperation with Tamdhu Speyside Single Malt, we are delighted to extend our partnership with De Monnik in the Netherlands by bringing together distribution of our key whisky brands Glengoyne and Smokehead under the same roof as Tamdhu. By bringing together the expertise of two well respected, venerable family companies, we are confident that all of our brands will have a powerful platform upon which to grow in the Dutch market".
Luuk Olde Monnikhof, Commercial Director at De Monnik Dranken, said: "We are delighted that we will add these two unique Scotch Single Malt whisky brands to our portfolio at the start of 2018. Furthermore, we look forward to strengthening our collaboration with Ian Macleod Distillers after we became the importer for Tamdhu earlier this year. Both family owned companies share the same values and are passionate about whiskies with heritage. As an Importer we are experienced and familiar with this segment and it's doubtless that both these additional brands will add value to our portfolio''
Established in 1933, Ian Macleod Distillers is one of Scotland's leading, independent family-owned distillers, blenders and bottlers. The company currently produces and sell over 15 million bottles of spirit per year.
Notes to Editors Glengoyne will continue to be distributed by Wenneker Distilleries / Inspirits Premium Drinks until 31 December 2017.
Glengoyne, being uncompromising in its pursuit of excellence, runs its stills slower than any other distillery in order to create the rich, bold flavours for which the brand is known. The Glengoyne Highland Single Malt range is matured in the finest sherry casks from within its warehouses.
Contemporary, individual and exciting, Smokehead appeals to bold and adventurous whisky drinkers who are looking for something challenging and different. A heavily-peated Islay single malt whisky of the highest quality, Smokehead hits you like a cannonball and takes you on an explosive rollercoaster of peat, smoke and spice with a little delicate sweetness thrown in.