Relaunch van Hayman's Gin met een nieuwe range en een distilleerderij in Londen!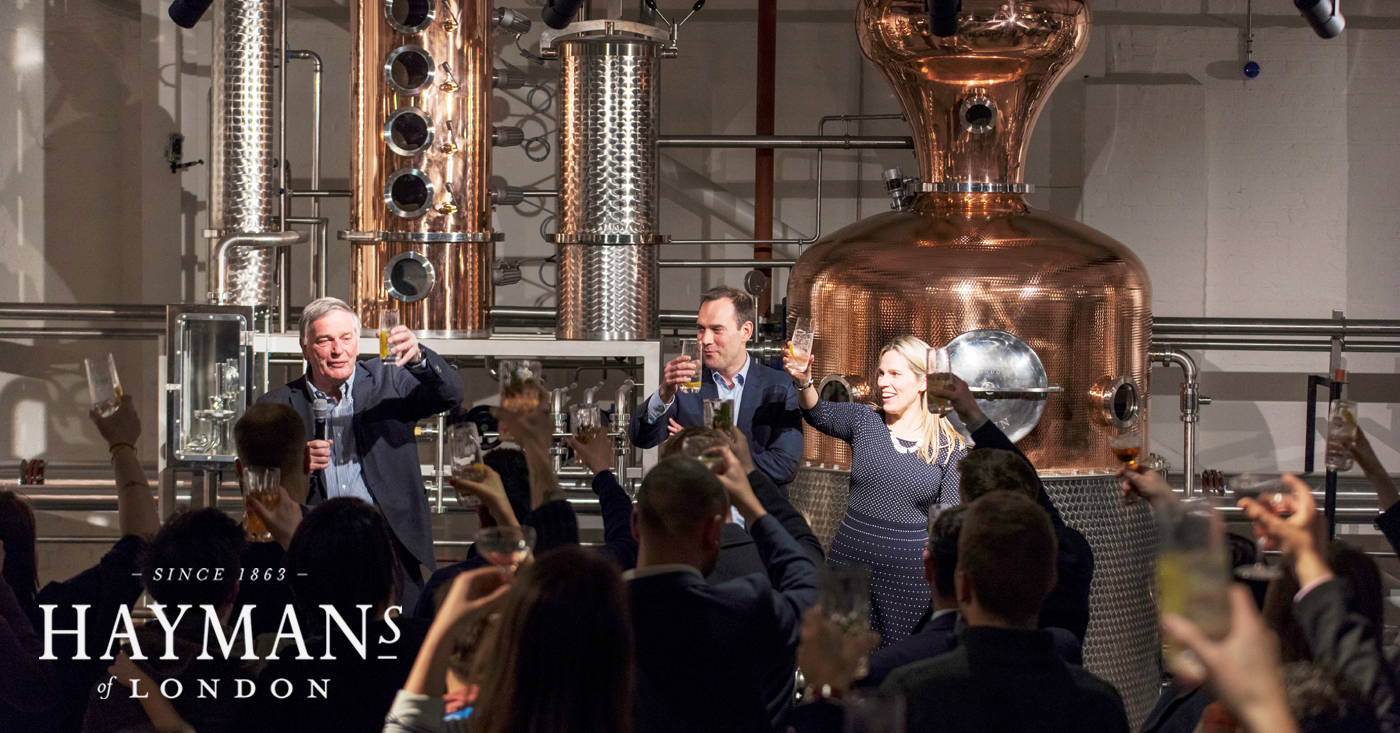 Relaunch van Hayman's Gin met een nieuwe range en een distilleerderij in Londen!
De Hayman familie heeft afgelopen week een gloednieuwe 'craft distillery' geopend in de wijk Clapham, Londen. Tevens werd bij de opening de nieuwe Hayman's Gin range gelanceerd. Als officiële importeur zijn wij hier uiteraard erg trots op. De verwachting is dat de nieuwe gin varianten in april verkrijgbaar zullen zijn in Nederland. Het betreft: 111116 Hayman's London Dry Gin 0,70 ltr 111117 Hayman's Old Tom Gin 0,70 ltr 111119 Hayman's Gently Cask Rested Gin 0,70 ltr 111121 Hayman's Sloe Gin 0,70 ltr 111123 Hayman's Royal Dock Gin 0,70 ltr 111124 Hayman's London Dry Gin 0,20 ltr 111139 Hayman's Old Tom Gin 0,20 ltr 111140 Hayman's Sloe Gin 0,20 ltr 199620 Hayman's London Dry Gin 5cl miniatuur 199621 Hayman's Old Tom Gin 5cl. miniatuur Zie hieronder het officiële persbericht:
­
HAYMAN'S LAUNCH LONDON DISTILLERY WITH NEW LOOK PACKAGING
The Hayman family has today launched its new London distillery, housed within a period brick warehouse in Balham, South West London. Marking a continuation of the family's longstanding commitment to championing the English Gin style the new site will offer consumers and trade the opportunity to explore the process and recipes behind the family's range of True English Gins in a location less than four miles from the family's first distillery, opened in 1863. James Hayman comments:
'It has been a longstanding ambition for me, my sister Miranda and our father to bring the family distillery back to London – where our story first started over 150 years ago. There are few if any other distillers who still produce gin the way we do – bringing together the 19th Century recipes handed down through five generations of our family with a true English two-day distillation process. The new site provides a wonderful space from which we can share our story, educate, entertain and of course sample our range of True English Gins.' 
Also unveiled at the distillery's launch was a new look for the brand, created by drinks packaging specialists
Stranger & Stranger
. Featuring a contemporary colour palate paired with period English typography the packaging has been designed to reflect the family's longstanding position as champions of the True English Gin style, while also signalling a new chapter for the brand. With elements on each pack produced using custom illustrations from a traditional English woodcut artist, the designs reflect the hand-crafted approach used in distilling the Hayman's range to this day.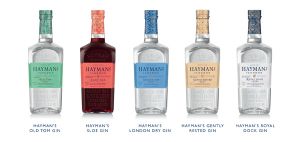 Speaking of the new packaging, James Hayman comments:
'It was important that the new look reflected our heritage and traditional distilling approach whilst also looking to the future with a more contemporary palate that catches the eye and creates real presence back of bar. Our family have been distilling True English Gin for over 150 years – there is a great deal of history there which we are proud of, but we also see a big future for the style. We're delighted to see the new packaging reflect that.'
*** Ends ***