HO HO HO! Douglas Laing lanceert legendarische Big Peat Christmas 2018 Limited Edition!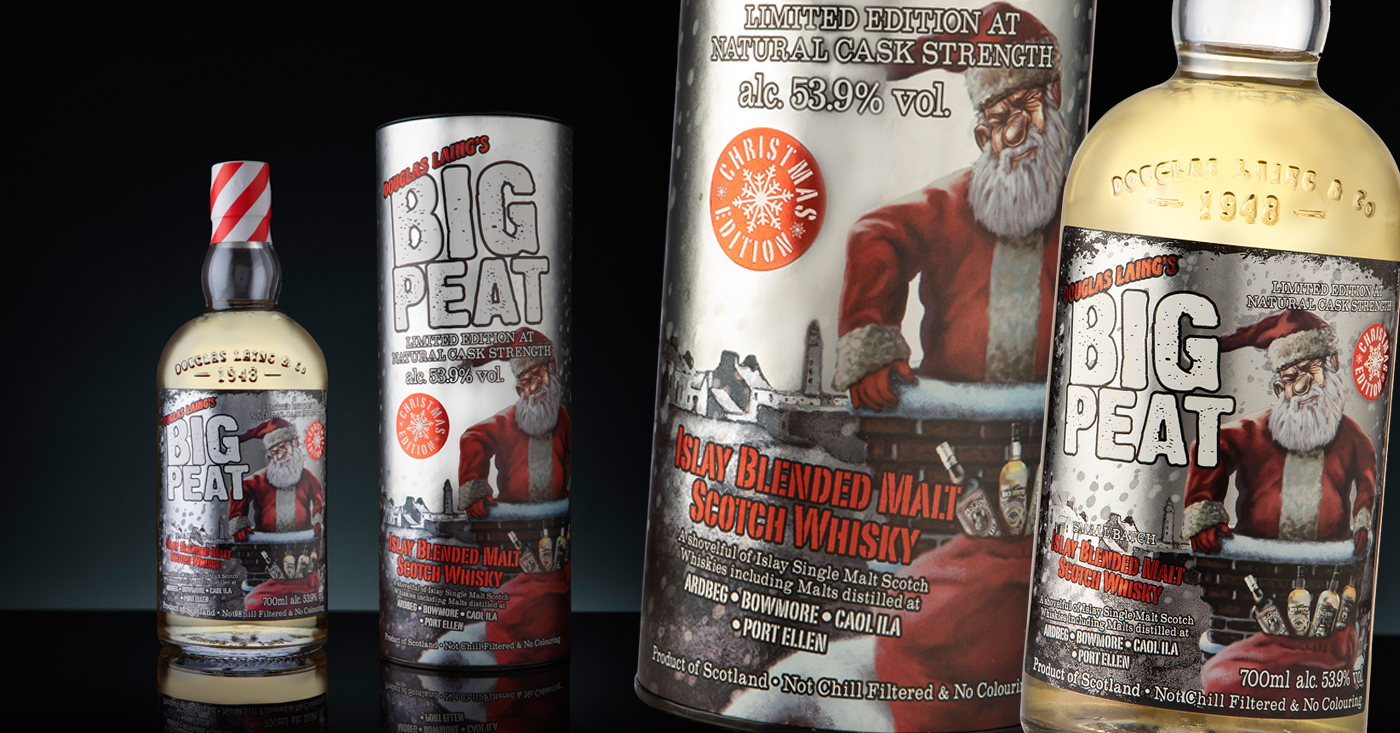 HO HO HO! Douglas Laing lanceert legendarische Big Peat Christmas 2018 Limited Edition!
Guess who's back? Big Peat natuurlijk! Big Peat kondigt de Kerst bij deze alvast aan. Deze Cask Strenght Limited Edition is gebotteld op een vatsterkte van 53,9%. De befaamde Big Peat houdt je lekker warm gedurende de feestdagen. Big Peat is als een geschenk door je schoorsteenpijp gevallen. Het rokerige van de schoorsteen komt dan ook subtiel terug in deze editie. Bestel nu, want OP=OP!
109659 BIG PEAT Christmas Edition 2018 Islay blended malt 0,70 ltr.
De verwachting is dat bovengenoemde limited edition per eind september kan worden uitgeleverd. De allocatie zal via de buitendienst van De Monnik Dranken geschieden. Voor meer informatie zie onderstaand persbericht:
BIG PEAT ANNOUNCES CHRISTMAS 2018 LIMITED EDITION
Douglas Laing today announces Big Peat Christmas 2018, a Cask Strength Limited Edition release that joins the award-winning Islay Malt Scotch Whisky range.
The Glasgow-based family business, this year amidst its 70th anniversary celebrations, launched Big Peat into the global market in 2009. Since then, the iconic Ileach fisherman has enjoyed exponential growth the world over, with a raft of market-exclusive bottlings, global limited releases and a cult following on social media contributing to his success. The annual festive bottling this year shows Big Peat dressed in Santa Claus livery, delivering goodwill and gifts down a chimney on "his" island home of Islay. The premium gift tube shows varnished snowflakes against a rich, matte night sky, with decorative red foil detail. As is tradition for the Christmas Edition, "he" is bottled at a winter-warming Cask Strength of 53.9% and notably offered without colouring or chill-filtration. Cara Laing, Director of Whisky at her family's firm, comments:
"You can expect a big, ashy, beachy, oceanic and smoky message in the bottle, all the way from the island of Islay. During the festive season, that chimney soot connection seems particularly appropriate, being the entry point of our gift-laden Saint Nick himself. Big Peat's Christmas limited edition has become truly synonymous with the season, setting us up nicely as we prepare to celebrate his 10th birthday in 2019."
Big Peat Christmas 2018 will be available from September from specialist Scotch Whisky retailers in key markets globally, including Europe, USA and selected Asian markets.